Parent Education Opportunities
I am forever grateful for a school that is committed to equipping parents as they raise their children. It's a beautiful partnership. We hope you can join us for these upcoming events!
All School Parent Book Club
Dr. Robert Brooks, author of the book, Raising Resilient Children, will be on campus speaking to faculty and parents in November. 

In light of his upcoming visit, the BPA and guidance department have organized a "Stress-Free" Parent Book Club to read the book together. Parents school-wide are invited to join in the discussion on October 17th, 24th and 31st, as well as November 7th. Pre-orders for the book are now closed, but for more information, please contact Hannah Mize, Middle School Guidance Counselor. It is definitely not too late to participate!
Parent Education Opportunity
We also invite all parents to join us for the screening and discussion of the documentary, SCREENAGERS on Monday, October 9, from 12:30 – 2:15 PM in the Turner Center. As we all grapple with how to raise children in this technological world, we look forward to gleaning some insight and strategies together.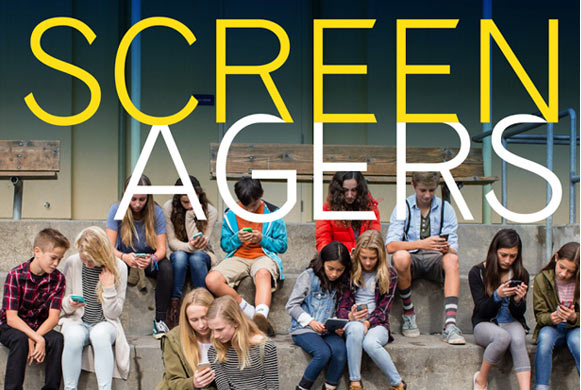 Below is a synopsis of the film:
Are you watching kids scroll through life, with their rapid-fire thumbs and a six-second attention span? Physician and filmmaker Delaney Ruston saw that with her own kids and learned that the average kid spends 6.5 hours a day looking at screens. She wondered about the impact of all this time and about the friction occurring in homes and schools around negotiating screen time—friction she knew all too well.  In SCREENAGERS, as with her award-winning documentaries on mental health, Delaney takes a deeply personal approach as she probes into the vulnerable corners of family life, including her own, to explore struggles over social media, video games, academics and internet addiction. Through poignant, and unexpectedly funny stories, along with surprising insights from authors, psychologists, and brain scientists, SCREENAGERS reveals how tech time impacts kids' development and offers solutions on how adults can empower kids to best navigate the digital world and find balance. Click here for a preview of the film.
All parents are invited to join us at this event, and fifth grade students will be watching as well. Since it is not recommended for students under 10, our guidance department in the intermediate school will be holding special BFF (Be Friendship Focused) sessions to discuss some important aspects of the film.
Please join us if you are able!